Overedger Outdoors
QUALITY, INNOVATIVE ADVENTURE STORAGE. MADE RIGHT HERE IN AUSTRALIA.
a family adventure
Overedger Outdoors was founded on Mum's frustration with packing for family camping trips. Sick of rummaging through plastic boxes, Anne came up with the Overedger Pack concept. A durable box, AND a hanging organiser – all in one.
Now a family business, we're all about creating high quality gear that lasts. We believe in long life cycle products, minimising waste and ensuring your investment gets you the best value possible. We put the best quality in, so you can get the most out. All of our gear is Australian Made, supported with the best customer service and built to last.
Happy camping!
– Bevan (Anne's most unorganised son)
Get your camp kitchen organised
The Overedger Pack
60 Seconds. Set up. Pack up.
---
Your whole camping kitchen set up in less than a minute? Check. 

Never rummage through those plastic boxes again? Check. 

Family friendly with room for up to 6 people? Check. 

Organised? You bet.
The Overedger Pack camping kitchen organiser has it all,  making it easy to set up for meals and pack all your gear away fast. 
The best bits
8  huge pockets with space for 6 people
Mesh pockets let you see what you need
6 easy to access hanging points for cups – perfect for the kids to grab their own.
Australian made 500gsm canvas & 600gsm heavy duty waterproof PVC vinyl and 320gsm truck mesh.
Durable & easy to clean
All of the materials are waterproof and UV rated for the harsh Australian conditions.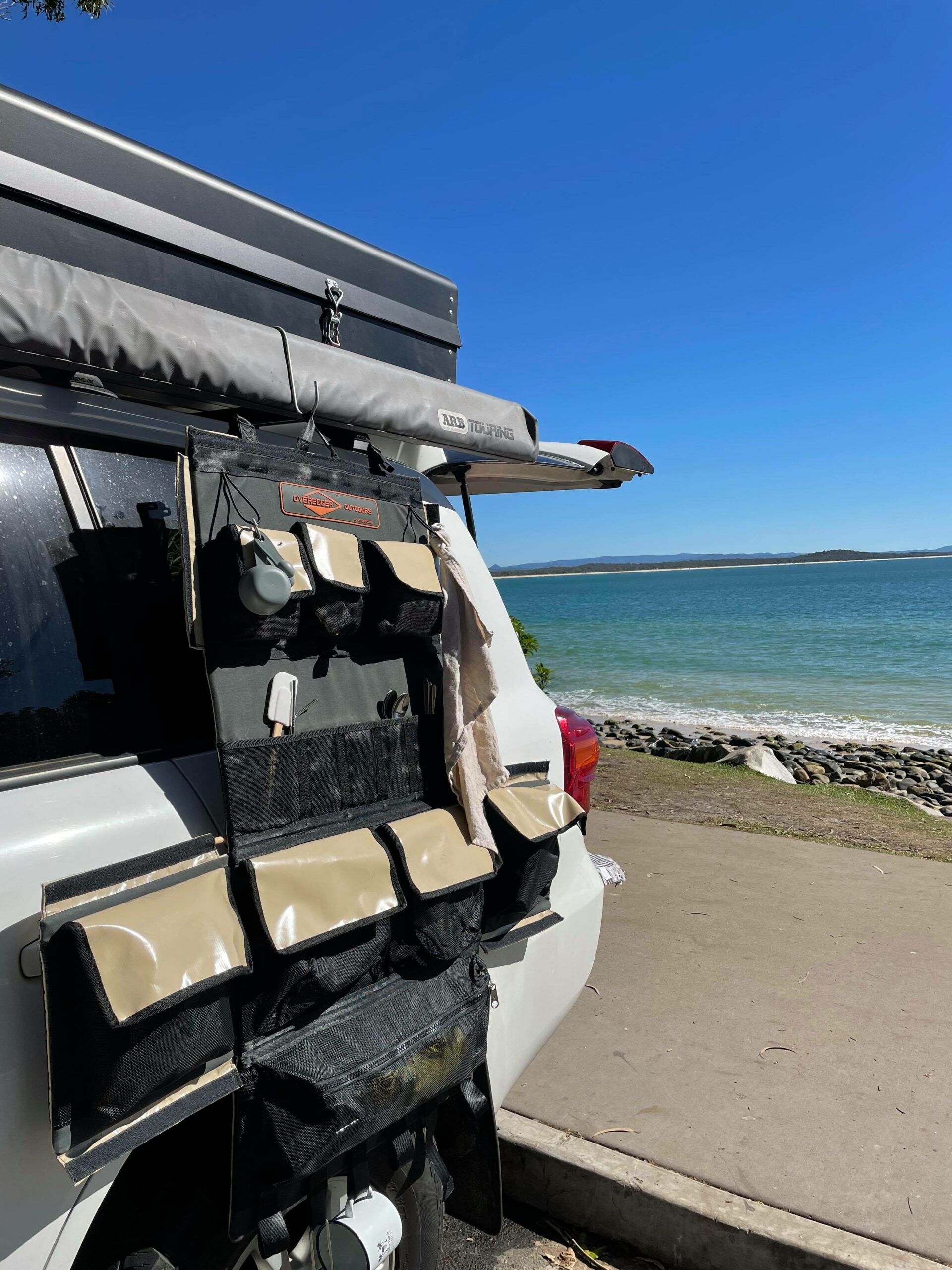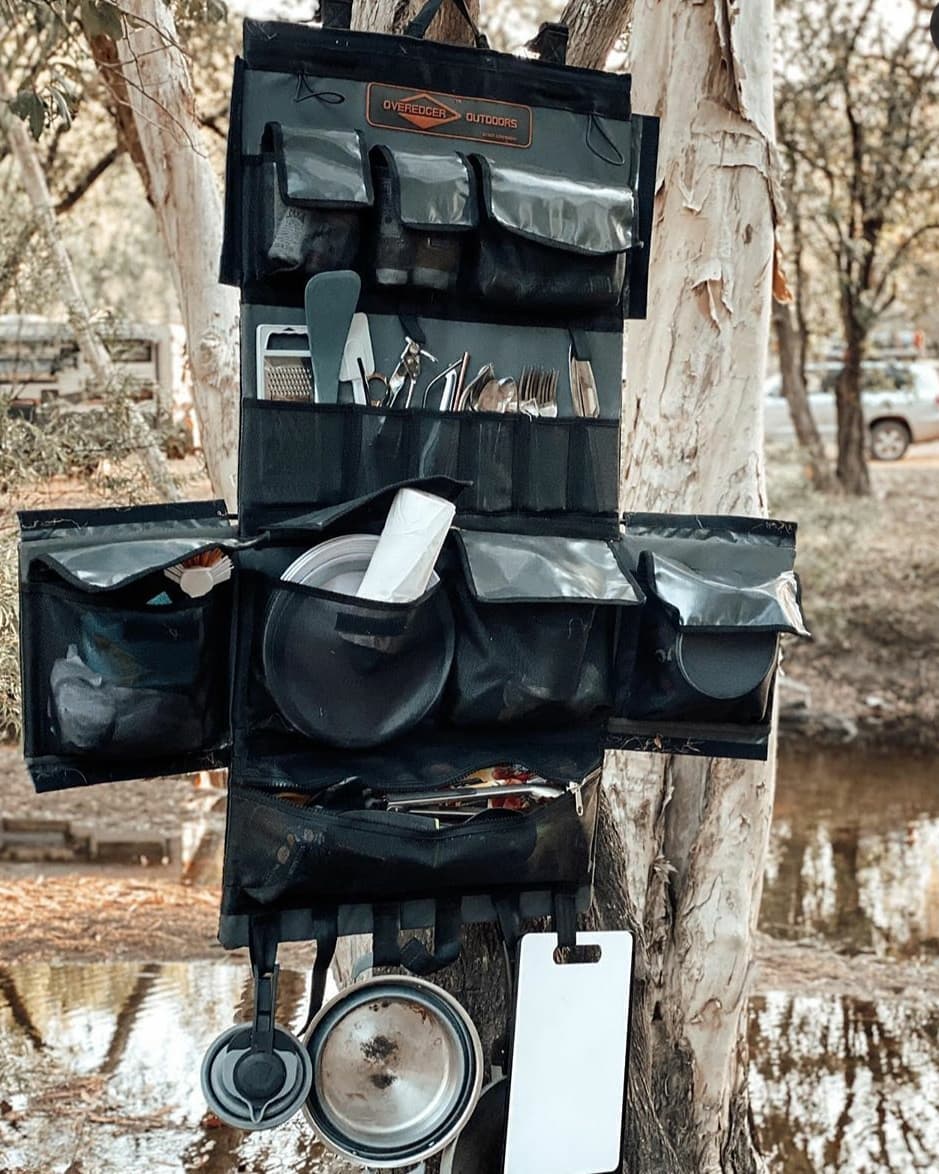 Everything you need…
Easy to find..
Every time.
Have a question?
Contact us!