Family friendly camping at its best! The Overedger Pack makes your camp kitchen easy. Set up and pack up in less than a minute. Everything you and your family need, easy to find, every time! 
The best bits:
Australian Made
Durable, easy clean design – water and UV resistant
Enough space for the whole family – plates, bowls, cups, and all the space for cutlery you need
Less than a minute to set up and pack up – easier than easy
Hang it the way you want – single point loop, by the straps, or use the Overedger hanging hook.
Guaranteed not to spill your kit – pocket lids and the integral design mean when packed there is no chance of finding a mess in the Pack on its next use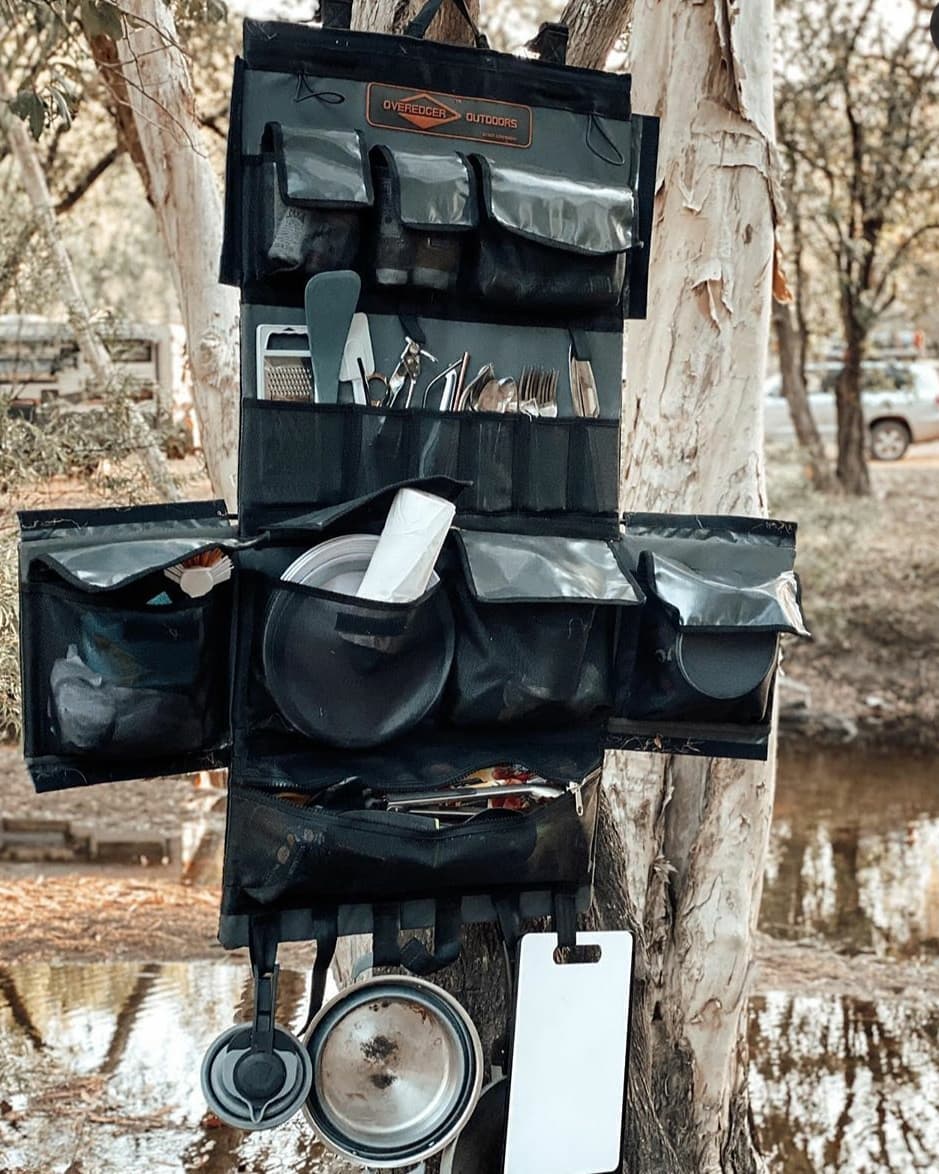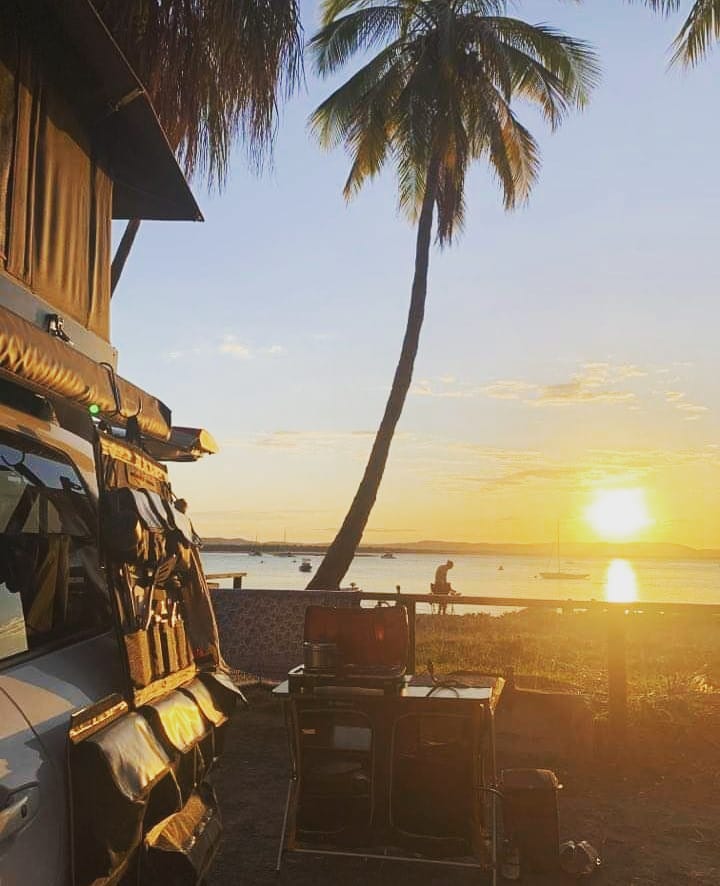 Hi, I'm Bevan, the founder of Overedger Outdoors. Growing up, I was camping and crawling around the bush happily in a nappy long before I can remember.  Living in beautiful Far North Queensland, Australia, meant that we were always spoiled for great outdoors adventures.
It was on these adventures that Mum had the original idea for the Overedger Pack. Granted, it has been regularly attributed to the three sons and Dad's complete inability to find even the most brightly coloured utensils in our big red plastic camping box.
Fast forward to now, and the Overedger Pack has been prototyped, re-designed and tested to be the bloody great box it is today.
As I've grown up, I've found my memories of the family camping trips are some of my fondest. For me, The Overedger Pack means one less hassle when packing for camping, one less stress (and maybe one less argument) when setting up, and more time spent on what's most important – family, friends and the outdoors.
I hope you love your Overedger Pack as much as we have enjoyed creating it.
Have a question?
Contact us!
Everything you need...
Easy to find..
Every time.